Category: Featured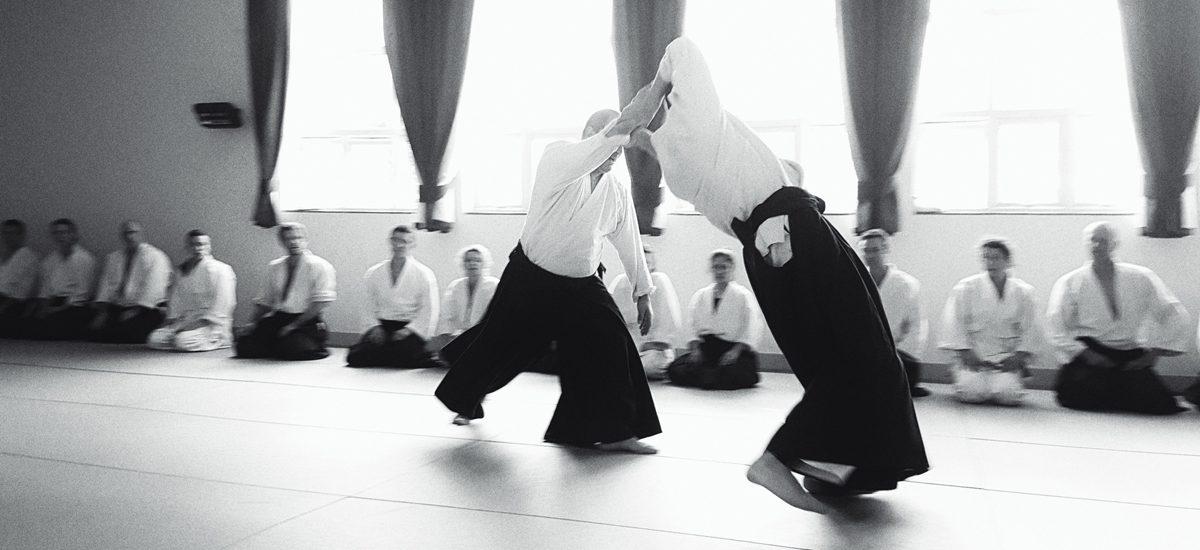 I was waiting in the main luggage area in the San Diego airport looking around at the passengers...
Read More
Learning to fall in Aikido, ukemi in Japanese, is half the training. Falling is not quite the right way to describe this aspect of training. Receiving would be more appropriate and much closer to the meaning. Receiving emphasises a way to take the throw, the pin and how to go with it, with the outcome that you still fall or get pinned etc. At first it seems awkward
I think it must have been 1992 and in the middle of a summer camp in Shropshire England. The venue...
It was and still is astonishing to me that this environment was created in North Park, a somewhat...
About
It is with some hope that the following article does not come across as pretentious but helps instead to explain what was  a  profound and influential experience that changed my life.
Subscribe
Archives
Categories